Al een aantal jaren helpt de stichting Shanta en zijn familie. Shanta woont in Kalatara North, nabij de rivier de Kalu Ganga.
Gisteren kregen wij deze sms van hem :
"Hi my dear how are you? Last days we celebrete our new year. We enjoy so much with my family. My kids and my wife also keeping well. Always remember you. Take care."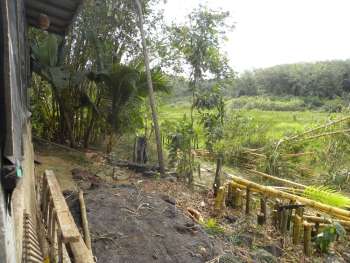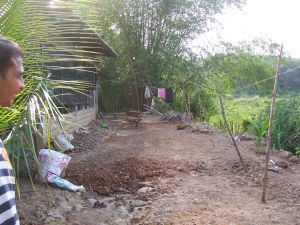 Shanta zijn huis tijdens het ophogen en zijn opgehoogde land.