Gezien de wereldwijde pandemie, valt de situatie in Sri Lanka mee.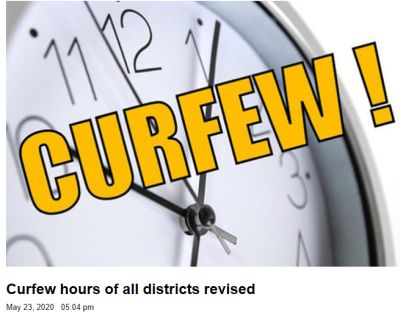 Vandaag verscheen dit bericht, er wordt voor een paar dagen toch weer een avondklok in gesteld :
The Presidentís Media Division (PMD) has issued an updated announcement on the ongoing curfew in all districts.
Accordingly, the island-wide curfew, which is set to go into force from 8.00 pm tonight (23), will be lifted at 4.00 am on Tuesday (26). The entire country will be under curfew on the 24th and 25th of May.
From May 26 onward, the curfew in all 25 districts will be in force between 10.00 pm and 4.00 am daily, until further notice.
Travel between districts except in Colombo and Gampaha districts will be permitted from May 26.
In dit filmpje is het testen in Sri Lanka te zien.